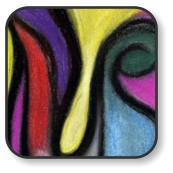 In the midst of uncertainty when it feels like everything is both falling apart and speeding up, it's time to slow down, breathe and recalibrate. I create space to play, unfurl, express and embrace the mystery of your own unfolding in community.
I am working out the details of a weekend Unbridled Expression Workshop in the Seattle area in October 2015.
I'm also scheming a little retreat for late spring of 2016.  Let me know if
you're interested in either of these adventures and I'll put you on the list.
If you don't live in Seattle or the idea of traveling makes you itchy, perhaps one of my e-courses is more to your liking.
Thanks so much for stopping by.  I look forward to connecting!
With all my love,
Kymberlee