Kymberlee della Luce, M.A.Ed.
I don't fit easily into bios and boxes but here's a bit about me:  I'm an interdisciplinary artist, educator, and creative catalyst.
I dwell at the intersection of compassion and action.
I perform and tell stories and help others discover and honor their own story.  I work with people who seek an authentic expression of life.  Whether I'm teaching, writing, performing, or facilitating, I'm doing it with the intention to liberate.
I've been creating, teaching or leading for over 25 years.  I've taught music and art to children, worked with homeless and incarcerated women in transitional housing facilities and taught adults as a corporate trainer.
If you need a creative catalyst, contact me.  I would love to work with you.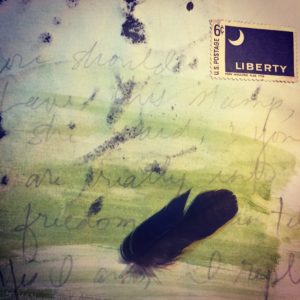 "I was delightfully surprised at how self-informative each and every exercise was for me, how deeply we can go in relatively short amounts of time. You certainly create a safe and positive environment. You have a nice, easy feeling about you that sets everyone at ease. I had a number of significant revelations and I thank you for that!"  ~Mary K.
Compliments are so nice.