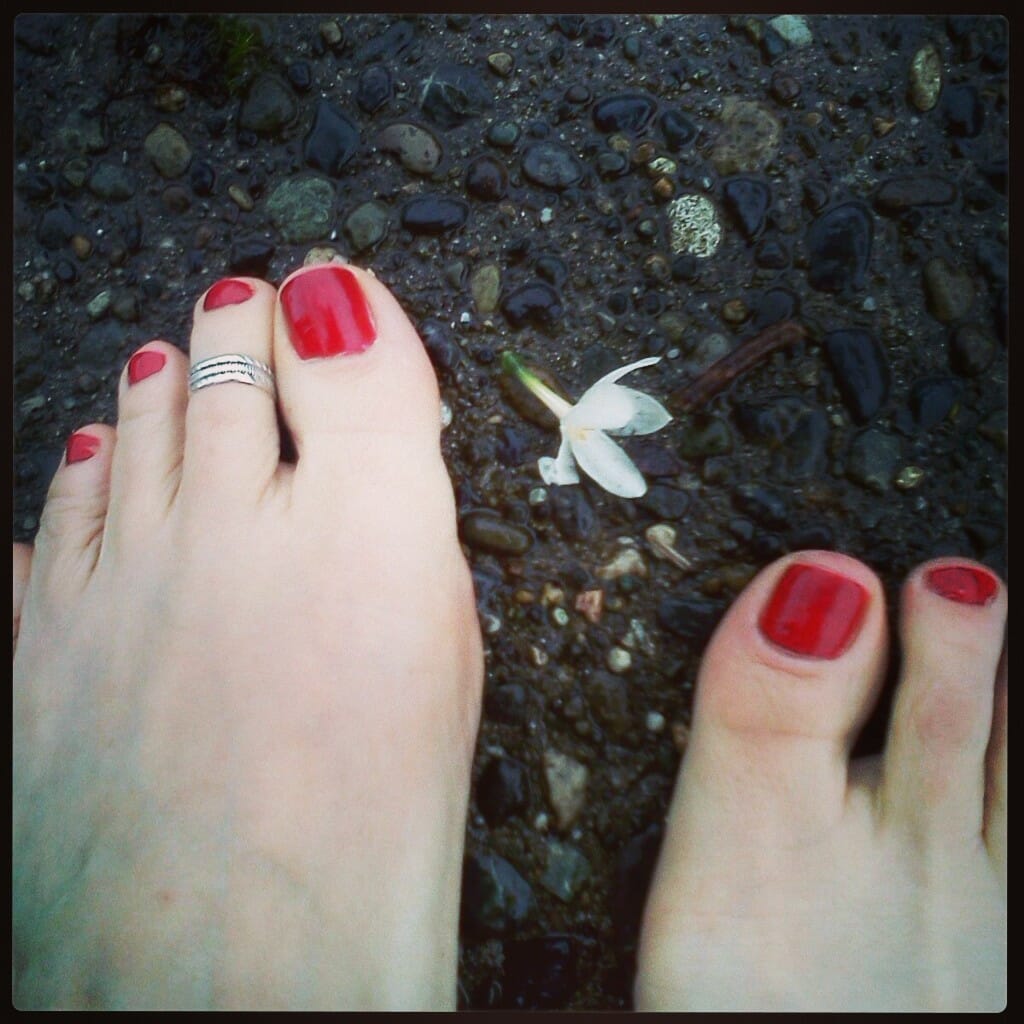 I read an article recently that recommended walking with bare feet.  I've been dutifully trotting outside each morning while I wait for my coffee to brew and walking on the little gravel patch on the side of the house.
Back and forth.  Bare legs.  Bare arms.  Bare feet.
The rocks are hard and cold on my tender feet.  It hurts.  I feel the nerves in my legs responding and muscles contracting.  I feel where I am unstable and where I overcompensate. It's fascinating and disturbing but answers some questions about my body.  Doing this makes me feel very vulnerable.  I become aware of things I need to change and of the temporal nature of life.  It's also making me feel stronger and more alive, day by day.
I'm finding that love is a lot like this.