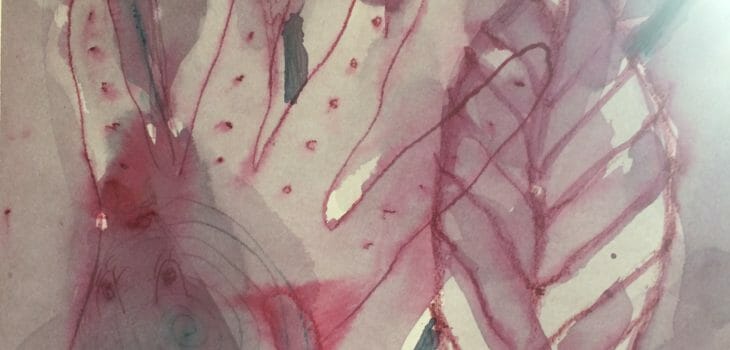 Greetings from inside the covid-19 global pandemic. How are you holding up? Well, I hope! I write to you from my lovely home in Seattle that has become a beautiful ghost town during the pandemic. As always, I am focused on healing, transformation, and self-expression. In addition to taking my own advice and continuing my own healing work, I'm also focused on pandemic healing.
Here are some visual poems I made with that intention.
---
I hope they bring you some solace. I'll be making more so check out the playlist on YouTube if you want to stay with up them. I'll also be updating the pandemic healing page on my website with whatever else comes up during this time. In the Aries New Moon horoscope Chani Nicholas said:
"Aries offers itself to the collective without shame."
It's true. We do. It means we aren't always polished and perfect but we take action. We do the thing. We face the hard stuff and keep going like Jon Snow in Battle of the Bastards. These #artmagic2020 offerings are that. Me offering myself to the collective. Right now. I did that with my fundraiser for single mothers and ended up having some misguided Mickey Mouse report it which stopped my ability to pay the women who need the money. I naturally had receipts and GoFundMe put it right back up so we can still receive donations (hint, hint), and continue to offer support to single mothers working hard to keep things going for their families during this crisis. Trolls have never stopped me and they never will just as this virus will not stop humanity. #WeShallOvercome
Wishing you strength and health, now and always. If you need some tools to keep you going, check out my online course we can do hard things (with ease) or book a transformation coaching session. It's my joy to help you take compassionate action in your life now and always.
Big love, everyone. We can make it through this! 💖
---