Plum Blossoms in Sepia I remember looking at the…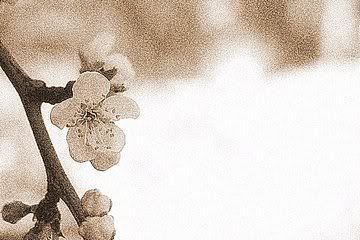 I remember looking at the plum tree outside my window last fall at the tangle of moss-covered, leafless branches and marvelling that something that looked so dead would ever bear fruit again. I wrote this haiku to capture the moment:

filled with promise
plum branches
rest in autumn darkness
We all have fallow periods in our lives. Times of depression, creative death and feeling lost. May we all remember to allow these times and remember that the promise of delicate blossoms in spring and lush fruit in the abundance of summer lie in the
emptiness
.