bricolage project day 18 [breaking]
Today's random word comes from my friend, Aaron Dietz's book Super.  I wrote about his book a few years ago when it was published.  Today's word is breaking.
breaking with tradition.  breaking up.  breaking hearts.  breaking old habits.  break dancing.  breakfast.  breaking a pattern.  give me a break.  breaking.
Breaking is a delightful word for the creative process and for life in general.  Whether it's a relationship, a day, an outworn routine or something else, it's good to impose a break from time to time and rethink what we're doing.   Giving space can make a huge difference in outcome.  Even just the space of a breath can help us get centered and help us respond instead of react to life.
I've done a bit of breaking of late.  I deleted my personal Facebook account a couple of days ago which is helping me really see how much my brain had become trained to think about life in relation to social media.  In a few, short days, the context has changed and I'm already thinking differently.  I can't recommend this enough.  It's much more peaceful here.
Breaking away from him.  Lovely gent but not the right fit.  (Wow, is that getting easier!)
I'm also breaking away from what I've been doing for today's bricolage.  It's a photo collage that I took during breakfast at Cafe Racer today.  There was live music–at breakfast.  People drinking at the bar,  an old dog was lazing around and begging for food, and the walls were lined with bad art and  sad clowns.  Perfect for a rainy Sunday.
Today's quote is from Marilyn Monroe.  It's a bit non-sequiter but I adore it so it stays:
Imperfection is beauty, madness is genius and it's better to be absolutely ridiculous than absolutely boring.
Just ran across that quote but I feel like I could have written it.   I'll take ridiculous over boring any day.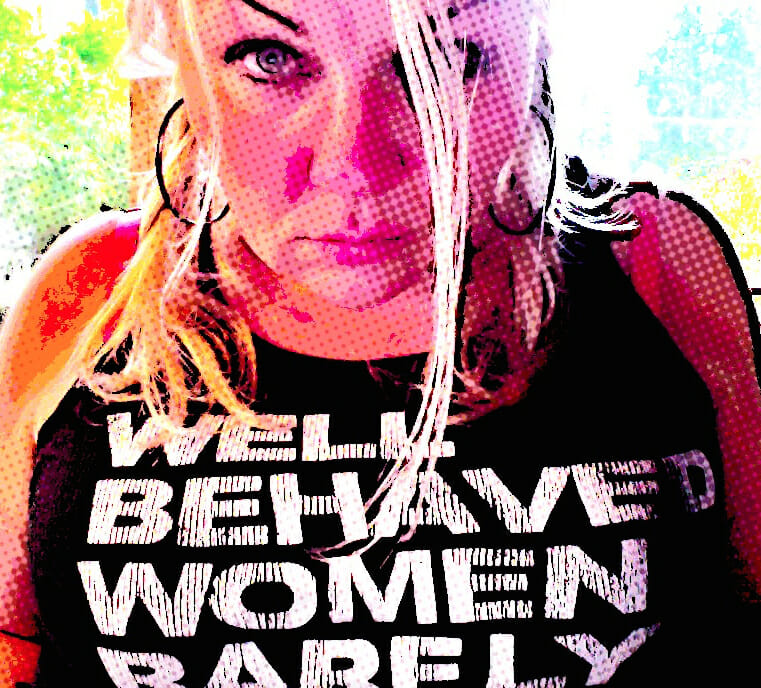 What are you breaking away from or ready to break away from in your life?